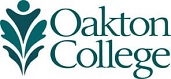 Oakton Owls Players Receive NJCAA All-American Honors
(June 11, 2019) On the heels of the Oakton Community College baseball team (37-22) making its second straight appearance in the National Junior College Athletic Association (NJCAA) Division III World Series, two Owls sophomores have been named to NJCAA Division III All-American Team. Infielder "Dangerous" Dan Sullivan (Palatine, Saint Viator High School) earned a selection to the first team while outfielder Andrew Rouse (Broadview, Nazareth Academy) received third-team accolades.
Sullivan led the nation in RBI (89), finishing second in total bases (156) and home runs (16). His .834 slugging percentage ranked fifth, and his 84 hits ranked seventh in the nation. Sullivan led the Owls with a .449 batting average and a .518 on-base percentage.
No offensive slouch himself, Rouse compiled 11 home runs (10th in the nation), a .365 batting average, 46 RBI, 58 runs scored and 23 stolen bases.
"Both are well deserving and had outstanding years," says Bill Fratto, Oakton head coach. "Dan had two solid years at Oakton and I'm extremely proud of him. Andrew really came on for us after transferring from Heartland Community College. Dan and Andrew are both getting solid looks from four-year colleges."
All-America selections are made by the NJCAA Division III Baseball Committee.
Even though the Owls didn't repeat as champions, Fratto says the arrow is still pointing up for the program: "We finished fifth in the nation this year. We've set the bar high, but our expectations have been to go to a World Series every year. I'm looking forward to recruiting and being stronger next season."
Sullivan also picked up several other postseason awards. He was named to the NJCAA Division III Baseball World Series All-Tournament Team. In three games in Greeneville, Tennessee, he batted .500, knocked in eight runs and scored four times. In addition, Sullivan was named to the NJCAA Region IV All-Region First Team and the All-Illinois Skyway Collegiate Conference First Team.
The Owls reined in more postseason honors. The NJCAA Region IV All-Region First Team included Rouse, pitcher Luis Savigne (Miami, Brito Miami Private School) and outfielder Marco Romero (Des Plaines, Santiago de Leon de Caracas,Venezuela), who also was named to the All-Illinois Skyway Collegiate Conference First Team. Pitcher Zach Rabe (Des Plaines, Cochrane High School, Canada) earned a spot on the NJCAA Region IV All Region Second Team.
Fratto was named NJCAA Region IV District B Coach of the Year for leading the Owls past the Delta College Pioneers in the District B championship. The victory in the best-of-three format propelled Oakton to another World Series appearance.
"All the awards are due to the dedication of our coaching staff," says Fratto, an Oakton alumnus. "Anyone who comes to play at Oakton not only will be coached well, they will also receive a good education."