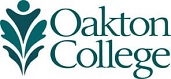 Registration for Summer Classes at Oakton Begins April 8
(March 25, 2020) Despite the widespread changes to our daily lives that the COVID-19 pandemic has created, Oakton Community College remains committed to providing high-quality education resources for students during the summer 2020 term. To accommodate the shift to remote delivery of classes and services, Oakton has delayed the start of summer registration for courses until Wednesday, April 8, starting at 8:30 a.m.
Whether graduating high school seniors want to get head start on their college careers, or students enrolled at four-year colleges are looking to save some money by taking a few summer courses, Oakton is the place to turn to this summer.
"With the current pandemic and social distancing, it's more important than ever that Oakton continues to serve students and the community by helping them reach their educational goals," says Michele Brown, Oakton's director of admission and enrollment. "Summer classes at Oakton puts students on the fast track toward completion and our tuition and fees are much lower than four-year universities."
Eight-week online courses begin Monday, June 8 and seven-week classes start June 15. Those with a current application on file may register online at my.oakton.edu. New and prospective students can find more information about summer registration at www.oakton.edu/summer.
The courses listed for summer registration will take place in a remote format. The College is assessing options for remotely delivering lab-based courses and other courses that typically require face-to-face instruction.
New students can contact the Office of Admission at 847-635-1835 or admission@oakton.edu
Continuing students questions can be directed to the Enrollment Center at 847-635-1700 or enrollmentcenter@oakton.edu.