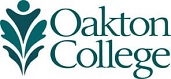 Oakton Honors Program Recognizes Liberal Arts Student of the Year
(June 24, 2020) Aaron Banks of Wilmette graduated from Oakton this spring with a 4.0 GPA, putting him in rare company. Banks was just one of 11 students who distinguished themselves by completing 18 credit hours within the Honors Program, earning the Honors Scholar designation. This is the highest achievement possible within the Honors Program and requires an exceptional level of dedication to academic excellence.
Banks also was named the Honors Program Liberal Arts Student of the Year. While at Oakton, Banks served as the elected Student Government Association (SGA) President, co-authored a paper that was published in the journal Nature and served as co-editor and ad manager for Oakton's newspaper. He has been admitted to Northwestern University with a full academic scholarship, where he plans to double major in economics and mathematics. His career goal is to become an academic economist.
While at Oakton, Banks wanted to rethink the view that he had on education when he was in high school: "I didn't like high school very much, wasn't involved in many activities, and was a below average student. However, once I came to Oakton, I wanted to make a point to try everything in higher education, because there was so much to explore."
Banks said being in the Honors Program was one of the best things that prepared him for life after Oakton: "The program was most helpful because it provided discussion, often debate, and most importantly, a recognition of both what I think and how I think about it. The program was very engaging and challenged me to construct an academic base through which I could analyze real problems."
Marian Staats, Ph.D., associate professor of English, says she sees a bright future ahead for Banks: "It was always a pleasure to read his work and I happily anticipated his submissions. He embraced the work of the seminar with an energy and enthusiasm I've rarely seen. Also, Aaron wrestled with all the difficulties posed by complex texts – from Plato's Gorgias to Val Plumwood's Feminism and the Mastery of Nature. Aaron trusted that he could learn from even those philosophers and literary writers with radically different worldviews from his own. That kind of openness and dedication is both refreshing and inspiring."
Visit Honors at Oakton for more information about opportunities available to students through the Honors program.