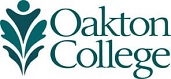 An Updated Message from Joianne Smith, Oakton Community College President
If there's anything I have learned from the events of recent weeks, it's the importance of listening, reflecting and changing.
We've witnessed an outcry for justice in response to decades of systemic racism in our country. The ongoing protests in cities across the country have shined a much-needed light on the oppression that Black Americans have experienced for generations. We've heard from members of our campus community that as an institution, we need to do more to support our Black, Indigenous and Students and Colleagues of Color.
I want you to know that we see you, we hear you, and we will do better.
While the brutal deaths of George Floyd, Amaud Arbery and Breonna Taylor are among the most heartbreaking recent examples of racial injustice, we must recognize that racism regularly manifests itself in other ways. Microaggressions against Black, Indigenous and People of Color occur every day on our campus and in our community. We can't let that continue. To our students and employees of color, and others within our community, we are sorry. We pledge to listen and learn and do better.
To my White colleagues and students, I call upon you to deepen your understanding of systemic racism and examine how being White has shaped your experiences, perspectives and behaviors and has contributed to a system of racial inequality. Have you remained silent when witnessing an act of microaggression? Have you held firmly to a traditional or familiar practice because it was comfortable and allowed you to retain power, influence or control? Doing our own personal work is a first step toward becoming allies for change in the fight for racial justice. If there is one thing I have heard loud and clear from our Black students and colleagues, it's that they are tired of leading the fight for justice. It is time for the White community to step up, to educate ourselves about our own White culture and racial identity, and make changes that lead to racial justice and healing.
Although we have made some progress toward becoming a truly inclusive institution, we've not always lived up to our commitment to ensure that every member of our community feels like they belong. Going forward, we will not only state our mission, vision and values, but will hold ourselves accountable for the actions we take to fulfill those statements.
We have invested in the framework for that action to take place. Oakton's Anti-Racism Team was formed in 2010 and for more than 10 years has used a community organizing model to build institutional capacity for racial equity work. In March of 2017, the Board of Trustees approved the Success Matters Strategic Plan affirming our Equity Matters commitment which includes a call to support the inclusion, engagement and learning of all students through resource allocation, curriculum development, inclusive policies and ongoing support. In fall 2018, we launched Project Oakton Voices (POV), using literary and dramatic arts as a social justice tool to amplify voices that aren't always heard to ignite understanding, empowerment, and progress. In 2018, Oakton joined the Illinois Equity in Attainment Initiative (ILEA), and publicly committed to ending institutional inequities in college graduation rates by 2025. As part of the initiative, we developed an equity plan that includes goals to improve the success of our low-income, first-generation, African-American and Latinx students. In the spring of 2018, we opened the Center for Campus Inclusion and Diversity to create safe spaces for students and employees to have critical conversations on race and equity. In fall 2019, Oakton hosted its inaugural 'Learning Day' for all employees, focused on equity. As a result, 83% of participants stated they can identify ways in which they can improve equity for Oakton students in their daily work. Although we have invested in this work and made some modest progress, we acknowledge that it is not enough and that we have so much more work to do.
As a next step, we will take a critical look at the progress we've made, and collectively identify where we are falling short and hold ourselves accountable for making the changes that support students and employees of color. In addition to reviewing data to chart progress on our equity plan, we will also use our Center for Campus Inclusion and Diversity to engage in critical conversations to foster honest and authentic relationships with each other. The Center for Professional Development will continue to provide professional development opportunities that inform our hiring practices and onboarding of new employees as well as create opportunities for current employees to deepen their understanding of systemic racial oppression, raise awareness of implicit bias and develop culturally responsive teaching practices that foster an inclusive teaching and learning environment.
I believe in my soul that there is no institution more poised and ready to affect racial justice than Oakton Community College. We have established the foundations for racial justice work. Our students and our community are depending on us to enact the changes that allow for every member of our community to feel like they belong and can thrive at Oakton. I hope you will join me in the courageous work that gives us the chance to right the wrongs of the past and create a just world built around an understanding of our shared humanity.
In Community,
Joianne Smith, Ph.D.
Oakton Community College President