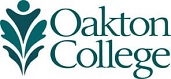 Oakton Teams/Student-Athletes Earn NJCAA Academic Recognition
(July 28, 2020) Oakton Community College was honored by the National Junior College Athletic Association with two teams achieving Academic Team of the Year status and seven student-athletes earning distinction for their individual academic achievements.
Teams with a 3.0 GPA or higher qualified for academic excellence. The Oakton men's golf team boasted an overall GPA of 3.31, while the volleyball squad accumulated a 3.05 GPA.
In addition, seven student-athletes earned Academic All-American honors.
Landing on the second team (3.8-3.99 GPA) were sophomore volleyball player Annika DeHorn  (Glenbrook South High School) and freshman women's soccer player Mahima Khanal (Niles West High School).
Third team (3.6-3.79 GPA) recipients include the following student-athletes, listed by sport:
Jalen Avery, freshman, baseball, Oswego East High School
Joseph Gabel, sophomore, baseball,  Maine South High School
Grant Lalla, sophomore, baseball, Glenbard West High School
Henry Huynh, sophomore, men's soccer, Glenbrook South High School
Emily Tracy, freshman, volleyball, Maine West High School
"Oakton and our Athletic Department set out to support the academic, athletic and personal development of all student-athletes," says Christine Paciero, senior manager of Athletics. "We are extremely proud when they earn acknowledgement for their academic accomplishments, especially as they faced unique challenges this spring. Our warmest congratulations go out to them all."