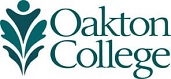 Oakton's Music Program Ignites Passion for Glenview Resident
(Aug. 31, 2020) Jae Hee Kim, a Glenview resident who originally hails from Korea, plans to share her composed music with the world. She credits Oakton Community College for helping her find her calling.
She springboarded from Oakton to the University of Illinois at Urbana-Champaign, where she now attends as a junior on two music scholarships. However, without attending Oakton she never would have found her way to UIUC.
"I've always wanted to learn more about music, but had no idea where I could do so in Illinois," Kim said. "I live close to Oakton, so I decided to enroll in music classes there. I still think that was the greatest choice I ever made."
While at Oakton, she immersed herself in music, taking a host of courses including class piano, music theory and aural skills. These classes were instrumental in providing her with the musical knowledge she craved.
"Professor Alexa Muhly helped me a lot, especially with my theory class," Kim said. "She knew that it was my first time ever learning music, so she guided me literally by holding my hand. There was so much to remember. I just took my time to memorize the music and play it on my keyboard. Oakton's music program was awesome because it never made me nervous thinking that I might fail."
Kim's passion for music started years ago when she was living in Korea.
"I had a chance to learn rap from a Korean musician," she said. "After he saw me perform, he told me that he could see a musical future for me. That was my first try at music. I then wrote my own songs for mom when I couldn't see her for five years. When she heard my songs, she was so happy. That was when I thought that I should look to music for a career."
Moreover, Kim's musical journey will continue far after Oakton.
"Eventually, I would like to open my own entertainment company to work with musicians who share my vision," she said. "To me, music is more of communicating with people than displaying my talent. At UIUC, I plan on learning more about technical music programs to mold my feelings and opinions into compositions."
Kim is just one of the many students who begin their music career at Oakton, earning their associate of fine arts degree and then pursuing their bachelor's degree at some of the nation's finest four-year colleges and universities. In the past several years, students from Oakton have also transferred with junior-year status to colleges including the Berklee School of Music in Boston, Columbia College, DePaul University, Illinois State University, Roosevelt University's Chicago College of the Performing Arts and Western Michigan University.
For more information about the diverse music options and artistic experiences available at Oakton, contact Glenna Sprague, coordinator of music, at 847.635.1905 or gsprague@oakton.edu.