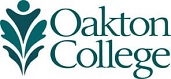 Oakton Awarded $100,000 in Career and Technical Education Improvement Grants from Illinois Community College Board
(Sept. 16, 2020) Oakton Community College has been awarded $100,000 in funding to support its continued improvement and innovation of Career and Technical Education (CTE) programming from the Illinois Community College Board.
With the grant, Oakton will provide high-touch engagement to enhance relationships with students of color, mitigate barriers for these students and work to ensure they complete CTE credentials.
CTE prepares individuals for high-skill, in-demand employment that furthers Illinois' global competitiveness. Oakton offers more than 150 different A.A.S. degrees and certificates in areas including engineering, nursing and law enforcement that are designed for students who are interested in short-term, specialized training to immediately enter the work force or to enhance and upgrade job skills.
"Oakton plans on hiring a part-time coordinator to further increase the effort to enhance relationships with the College's students of color, using emerging promising practices from the field and student data collected through group discussion and engagement," Marc Battista, associate vice president of Workforce Education and dean of Business and Career Technologies, said. "Students will have the opportunity to closely interact with this person as well as Oakton faculty, advisers and counselors to support academic success. Most importantly, students will form a community of support on campus that is responsive to their unique needs to augment their skills."
The community college system offers over 4,300 high quality, affordable CTE programs across the state. As many Illinoisans struggle with COVID-19 related job loss, community college CTE programs provide an avenue to high-skill, in-demand jobs across a number of career fields.
"This funding will support student success in high-need industries, including information technology and education," Brian Durham, Ph.D., executive director of the ICCB, said. "The grants allow colleges to make a significant investment in advising, coaching and mentoring CTE faculty and students, at a time when the need for a connection between teachers and students is paramount."
Statewide, 21 community colleges received nearly $1.7 million in CTE improvement grant funds in 2020. Grant recipients can use the funds in one of three ways: to enhance student transitions, to provide student-centered support services, or to strengthen the CTE educator pipeline.
CTE grants are funded through the federal Strengthening Career and Technical Education for the 21st Century Act.
The ICCB is the state coordinating organization for the Illinois Community College System – the third largest in the country and the leading public workforce development trainer in the state.
For more information, contact Marc Battista at mbattista@oakton.edu or 847.635.1423.