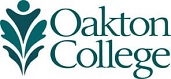 President Smith's Statement on the January 6 Events in Washington D.C.
(Jan. 7, 2021) Dear Members of the Oakton community,
It is hard to find words to adequately respond to the events that took place on January 6 in our nation's capital and impacted our nation and the world. To witness a violent attempt to overthrow our democracy shakes us to the core. Sadly, these events do not come as a complete surprise. They are the consequences of a President that has encouraged hate, perpetuated the spread of false information, and incited violence. We denounce the attacks on our nation's democracy and call on our national leaders to find the courage, the will and the way to lead us through this crisis.
This country is founded on the ideals of democracy, where free speech is welcomed, where the votes of the people determine leadership and where there has always been a peaceful transition of power.
These are the core values that define us as a nation and which we uphold and celebrate as an academic community. 
Our nation's dark history of racism was also on display. The distinctly different approach to these protests compared to the law enforcement response to the Black Lives Matter protests that took place last year shines another bright light on the systemic racial injustice in our country. We cannot ignore this reality and must continue to acknowledge our nation's history of racism that plays out every day in every institution in America, including our own.
As educators, we must also summon courage within ourselves to stay true to our values, to teach our students how to be critical evaluators of information, to inspire them to be actively engaged in our democracy, to prepare them to be future leaders, to challenge them to face the truth about the racism that exists in our nation and take action when they witness injustice, and to support them as they struggle with the uncertainty of our current times.
Words are not enough. This is yet another call to action. We must continue to act, boldly and with conviction, to do our part to end individual and systemic racism and shape our institutions to be radically inclusive and live up to our democratic ideals.
In the words of President Franklin D. Roosevelt: "Democracy cannot succeed unless those who express their choice are prepared to choose wisely. The real safeguard of democracy, therefore, is education."
In community,
Joianne L. Smith, Ph.D.
President