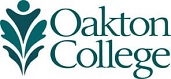 Oakton Nursing Students Help Administer COVID-19 Vaccines

Nursing student Angela Nguyen of Park Ridge administers a COVID-19 vaccine to a Skokie resident.
Des Plaines, Ill. (Feb. 11, 2021) – Oakton Community College nursing students are playing a vital role in ending the COVID-19 pandemic by assisting the Village of Skokie's Health and Human Services Department to administer COVID-19 vaccines.
As of early February, more than 60 current and former Oakton nursing students have provided over 400 hours of service by administering hundreds of vaccines in Skokie. Nursing students will continue to participate until vaccines run out or until the semester ends.
"This has been a great experience," said Angela Nguyen of Park Ridge. "It's like we're a part of history helping to vaccinate people to put an end to this pandemic. Usually, individuals are not thankful to get a shot. However, there was so much gratitude and happiness. I could almost see everyone smiling through their masks."
Margaret Gas, chair of Oakton's Nursing Program, says that students are gaining real-world experience and excellent learning opportunities during unusual circumstances.
"Nurses have to be ready to serve in any situation," she said. "Our students are gaining an excellent learning opportunity under the most unusual of circumstances. They want to be part of a greater good to hone their skills in their chosen profession."
Kari Kennedy, a third-semester student from Morton Grove, agrees.
"We started with health care workers and first responders, followed by teachers, adults with developmental disabilities, and the elderly," she said. "This has been a good lesson in learning to switch gears to be able to help each individual based on their level of need."
And Skokie officials are more than grateful for the assistance.
"It would be impossible to proceed with providing vaccines for Skokie residents without a massive amount of assistance," said Susan Reisberg, Skokie personal health supervisor. "Oakton is a true partner in our community. Their students are always willing to serve."
Oakton nursing students are always ready to step up to the plate. Annually, students assist with Skokie's community flu clinics. Last spring, Oakton nursing students donated personal protective equipment (PPE) to Advocate Lutheran General Hospital, NorthShore Glenbrook Hospital and Presbyterian Homes.