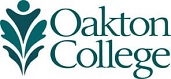 Preparing to Graduate
Students meeting degree or certificate requirements must notify the College of their intention to graduate by completing the online Petition to Graduate. (To check eligibility, meet with an advisor and review the u.achieve status report.) Students petition to graduate prior to their anticipated graduation date. The petition deadlines are listed in the academic calendar.
Petition Deadlines
Fall 2017 - September 22, 2017
Spring 2018 - February 16, 2018
Summer 2018 - June 28, 2018
Spring graduates: All students who have petitioned by the spring deadline will receive a letter in March from the Office of Student Life with instructions regarding participating in the annual commencement ceremony in May. However, participation does not guarantee that a student has fulfilled the requirements for a degree or certificate. Students will receive a confirmation letter of completion from the Enrollment Center in late April.
Summer (August) and Fall graduates: Those who complete degree or certificate requirements in August and December, and have filled out the petition to graduate, will receive a letter the following mid-March with instructions regarding participation in the annual commencement ceremony.
Participation in the commencement ceremony is optional and free of charge. The College provides the cap and gown required for the ceremony.
Cap and Gown Pick Up: Caps and gowns will be available for pick up:
Tuesday, May 1
11:30 a.m. - 6:30 p.m.
Room 1608, Des Plaines
Wednesday, May 2
11:30 a.m. - 6:30 p.m.
Room A145, Skokie
Rehearsal: All students are highly encouraged to attend. Rehearsal will include information for the day of and graduates can ask questions.
Monday, May 14
12 noon
Room 1604, Des Plaines