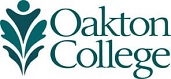 Commencement Ceremony
May 21, 2019, 7 p.m.
TenHoeve Center, Des Plaines

General Information
Students must petition to graduate (see preparing to graduate) in order to participate in the graduation ceremony.
Students
Arrive at the college no later than 6 p.m. and report to the gym (Park in Lot A).
Directions and Maps
Directions to the campus
Des Plaines campus map
Attire
All graduates: Cap and gown
Women: Dress slacks, skirts, or dresses
Men: Shirt and tie; jacket or suit recommended but not required.
Faculty and Administrators
Report to the Performing Arts Center lobby no later than 6:15 p.m.
Guest with Tickets
Guests are seated on a first-come, first-served basis by 6:45 p.m. Doors open at 5:45 p.m.
Guests without Tickets
The College offers designated areas for viewing the telecast of the ceremony to guests without tickets. Viewing area guests may join graduates at the reception immediately following the ceremony. Children must be accompanied by an adult at all times.
Broadcast
The live broadcast of the ceremony begins at 7 p.m. on Oakton's cable channel, aired in Des Plaines, Glenview, Park Ridge, and Skokie. 
Photographs
A professional photographer will take a picture of each graduate as they receive a degree or certificate. Proofs will be sent to the graduates following the ceremony for possible purchase. Ordering photographs is optional.
DVD
DVDs of the ceremony can be purchased for $10. Blu Ray discs will also be available for $15. Students will receive the order form when picking up their cap and gown. Orders and payment must be received no later than June 3, 2019.