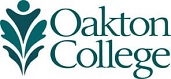 Preparing to Graduate
Are you planning to graduate this semester? Congratulations! Here's how to make it happen:
Meet with your academic advisor and review your u.achieve status report to make sure you're eligible to graduate. Check out more information about degree completion and requirements.
If you've met the requirements, you must notify the College that you are graduating by completing the Petition to Graduate in myOakton. Choose Student Profile, then click on View Application to Graduate from the menu on the left.
You can graduate at the end of any term you've completed a degree or certificate. The college holds a commencement ceremony in the spring and all students who graduated in the prior academic year are encouraged to participate.
Fall 2021 Deadline for Graduation Petitions: September 24, 2021
Spring 2022 Deadline for Graduation Petitions: February 18, 2022
Summer 2022 Deadlines for Graduation Petitions: June 23, 2022