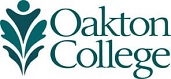 Great America Tickets

Cash, credit, debit cards, and checks accepted. No checks over $152 accepted.
Hurricane Harbor is free with a season pass or can be added to the one day pass at the gate.
All SALES ARE FINAL.


*Discounted: Students with a valid Oakton library card and class schedule from fall 2017, spring 2018, or summer 2018. (Limit 4 passes per student.)
**Regular: Non-student, staff, faculty, and community.