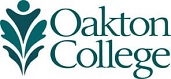 Student Services
At Oakton Community College, you'll find plenty of support and assistance to help you reach your goals. Whether you plan to enter the workforce or transfer to a four-year college or university, we'll advise you, guide you, and give you a boost when you need it.
Our specially trained academic advisors, for example, will help you define your goals and help you chart a course to achieve them. Our career counselors will help you write a great resume and prepare you to ace your job interviews. Our counselors can assist with non-academic concerns and personal development issues that impact personal and educational goals.
Need a little extra help in class? The professionals and students at our Learning Center will boost your study skills and provide the tutoring you need to succeed. And for students with disabilities, we provide a wide array of accommodations and services. 

Do you have a question about
Oakton Community College?