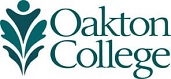 Adult Students
You are about to enter a college community filled with outstanding faculty, promising academic experiences, supportive student services, programs that will challenge and engage you, and an amazing array of extracurricular activities and volunteer service opportunities.
As an adult student, you maintain a frenetic schedule. The College understands your time constraints, and offers this overview of what you need to know before beginning classes at Oakton. After reading through the information, contact the academic advisors in Advising Services in the enrollment center at either the Des Plaines or Skokie campus if you have unanswered questions.
Start Here
You've already applied and been admitted to Oakton, so what's the next step? If you live in district, make certain you have filed a proof of residency. (If you have not applied, go to the Enrollment Center.)
Visit the Campus
Become acquainted with the College by arranging a private tour through the Office of Student Recruitment and Outreach. Both campuses are accessible by public transportation through the CTA and PACE. For more information about public transportation as well as driving directions, see our Directions page. Free and ample parking is available.
Take the Placement Tests
Full-time students must take both the English and math placement tests, unless you are eligible for placement using ACT results less than three years old.
If you're attending Oakton part time, you are not required to take a placement test until you plan to take a reading, writing or math class – or any class that requires a certain reading, writing or math competency such as chemistry.
Prior college coursework may sometimes fulfill prerequisites. Speak with an academic advisor to see if you are eligible for a waiver of placement testing. To have a transcript evaluated, complete and submit a Request for Evaluation of Credits form, available on the myOakton portal. You also must have an official transcript from your previous college(s) sent to the Office of Registrar Services. Once Registrar Services receives your Request for Evaluation and the official transcript(s), you will receive written notification within eight to 10 weeks.
If English is not your native language, the English placement test will ensure that you meet the expected level of proficiency for college-level classes.
Learn the Lingo
You'll also need to know some basic terminology that you may encounter. Here's a quick look at some of the more common terms:
Semester hour: the approximate amount of time spent in class each week (also known as a credit hour)
Full-time student: a student enrolled in 12 or more credit hours per semester
Part-time student: a student enrolled in 11 or fewer credit hours per semester
Prerequisite: a class (or placement level) required prior to taking a higher-level class. (For example, BIO 131 is a prerequisite for BIO 132.)
Explore the Degree Programs
Oakton offers a variety of associate's degrees — some for transferring to other institutions and others for getting a job. And although you're going to love it here, Oakton does not award any degree beyond an associate's degree.
Transfer Programs
Earning one of the following degrees is the first step in transferring to a four-year college or university and applying Oakton credits toward a bachelor's degree. Files are in pdf format.
Associate in Arts (A.A.)
Associate in Science (A.S.)
Associate of Science in Engineering (A.S.E.)
Associate in Fine Arts - Art (A.F.A.)
Associate in Fine Arts - Music (A.F.A.)
Associate of Arts in Teaching (A.A.T.) - Early Childhood Education
Career Programs
Designed with a particular vocation in mind, these degrees and certificates cater to a designated industry.
Balance College and Your Life
Only you can determine how much time you can devote to attending classes, completing homework assignments, and studying. A typical class requires about a 9-hour week commitment (three hours in class and six hours out of class). This chart will help you determine how many classes to take, based on your schedule.
Work Hours
Per Week

Recommended
Number of Courses

41 - 50

1

31 - 40

2

21 - 30

3

15 - 20

4
If you haven't been a student for several years, give yourself a break and start out slowly. Remember to allot enough time for your job, family, friends, hobbies and the commute to and from the College. And don't forget — while some classes meet for 16 weeks, many others meet for anywhere from four to 12 weeks!
Create Your Schedule, Register and Pay for Classes
Check out the Credit Class Schedule and decide what classes you would like to take. Register online or in person. (If you register online, print the bill and the schedule details before logging out.) Visit the Cashier's Office to discuss tuition, fees and payment options. You also should stop by the Enrollment Center to learn how to apply for federal financial aid and/or grants and scholarships.
Purchase Textbooks
Once you've registered, visit the Bookstore at either campus or purchase your textbooks online. (Note: if you decide to buy textbooks off campus, copy the exact ISBN for the required book to make sure you get the proper edition!)
Explore Student Support Services
Oakton provides a number of services that will enable you to make the most of your college experience. These include:
Advising Services
ASSIST
Career Services
Counseling Services
Learning Center
TRiO
Tell Us What You Think
Now that you've read through the information, e-mail us your responses to the following questions:
Was the information presented useful to you?
What was the most valuable piece of information you learned?
What did you hope to learn that was not covered?

If you have other comments and/or questions, please include them in your e-mail.
We look forward to seeing you on campus. And don't forget to attend the Adult Welcome!