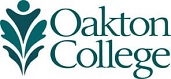 It's so EZ …
. . . to set up the new online tuition payment plan. Advantages of the EZ Payment Plan include:

Convenient online enrollment
Monthly scheduled payments
Flexible payment options
No Interest
No risk of being dropped from your classes
Low enrollment fee (non-refundable, $25 per semester)
Option to designate a third party for payment via student's myOakton account
Please note: Students receiving financial aid (loans, grants, scholarships, or veteran's benefits) are required to sign up for the payment plan to avoid being dropped from classes.
Find out more about the EZ Payment Plan.
Questions?
Contact the Cashier's Office
Room 1246, Des Plaines
Mon. - Fri., 8:30 a.m. - 5 p.m.*
Sat. - Sun. Closed
*The College is closed on Friday, Saturday and Sunday during the summer (late May through mid-August.)