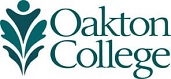 E-mail
Complete the form below. You will receive an e-mail response from the Oakton e-mail advisor within two working days.
Guidelines

Review the Frequently Asked Questions. You may find the answer to your question on this page.
Do not include your social security number with your e-mail question. Student records are protected by the Family Education Rights and Privacy Act. Remember, we will not send information regarding your personal student record via e-mail.
Be as specific and brief as possible. Complex issues should not be addressed via the e-mail advising form; instead, contact the Enrollment Center to schedule an appointment with an Academic Advisor within the Office of Advising, Transitions, and Student Success.
You should receive a response to your question within two working days.
---
All fields are required