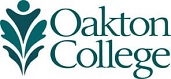 E-mail
Complete the form below. You will receive an e-mail response from the Oakton e-mail advisor within two working days. If you would like general information to be mailed to your home, include your complete mailing address.
Guidelines

Remember, save yourself some time and review the Frequently Asked Questions. You may find the answer to your question on this page.
Do not include your social security number with your e-mail question. Student records are protected by the Family Education Rights and Privacy Act. Remember, we will not send information regarding your personal student record via e-mail.
Provide relevant information, i.e., your major, or where you plan to transfer, to assist the e-mail advisor in appropriately responding to your question.
Be as specific and brief as possible. If your question is too vague, the e-mail advisor may not be able to adequately respond. Remember, complex issues should not be addressed via the e-mail advising form; instead, contact Advising Services to make an appointment with an advisor.
You should receive a response to your question within two working days. (Students' questions frequently require time for research in order to provide a thorough answer).
---