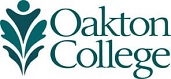 Parents
Oakton extends a special welcome to parents and family members. This is a time when your son or daughter will be meeting new people, taking classes in subjects that interest them, discovering their passions, and working toward a fulfilling life. We honor and respect the relationship you have with your son or daughter, and we hope that will facilitate open communication throughout the transition to college.
We invite you to visit our campuses and ask questions about the various programs and services we have to offer. Please use our Web site to learn as much as possible about Oakton.
Oakton Community College views your son or daughter as an adult, and federal law requires the College to protect each student's privacy pertaining to academic and financial records. Please see the FERPA Act, "The Family Educational Rights and Privacy Act of 1974" (page 28 of the Student Handbook), for more information about parental access to records. If you and your son or daughter mutually desire access to academic records, the student must fill out a consent form through the Office of Registrar Services.