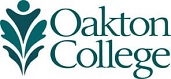 Skype™Vising
Skype™ + Advising = Skype™Vising
Advising Services is excited to blend the use of technology and academic advising. If you're a distance learning Oakton student, you can receive academic advising wherever you are, through the use of Skype™.
Skype™ advising is available for students enrolled in distance learning classes who:
are taking only online courses (no face-to-face courses)
have successfully completed at least one online course
are not international students
are not on academic restriction (probation, suspension, ESL placements)
have no outstanding financial obligation to the College
Skype™Vising ... Taking your advising experience to a new level.
To schedule an appointment, contact Advising Services at 847.635.1700 (Des Plaines) or 847.635.1400 (Skokie)