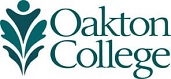 Student Success
Oakton's Advising Services staff offer many services to support student success.
Students who experience difficulty in a course should talk to their instructor. Students also can consult with a student development counselor in Counseling Services.
Students whose grade point average falls below 2.0 are placed on academic probation in accordance with Oakton's Standards of Academic Progress. Students on probation are required to see an advisor or counselor before registering for subsequent semesters.
Students also may consider contacting the Learning Center for tutoring support or study skills and learning strategies.
Keys to Success
Attend every class.
Get to know your instructor.
Participate in class discussion.
Use time management techniques.
Find a study partner.
Avoid procrastination.
Utilize the Learning Center.
Plan your academic and career goals with a counselor.
Evaluate honestly your approach to college.
Talk to a counselor when personal issues arise.