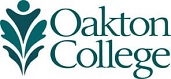 Summer Only
Summer at Oakton provides many opportunities for students, from completing degree requirements to fulfilling transfer prerequisites to taking a class for personal enrichment. Summer-only students should meet with an advisor as soon as possible to determine how Oakton's classes fit your academic needs.

Bring specific course requirements with you from your transfer institution so that the advisor has as much information as possible to make course recommendations. Also remember that summer classes taken at Oakton for transfer to another college must be approved by the transfer institution.
Many classes require proof of completing a prerequisite prior to registration. Unless you have taken the prerequisite at Oakton or already submitted your prerequisite credits, Oakton has no way of knowing that you have satisfied the prerequisite requirement. A prerequisite that has not been waived will block your ability to register.
You have two options of showing proof of a prerequisite:
Bring an unofficial transcript to the Enrollment Center and register for the class in person.
Send in your transcript or fax it to the Enrollment Center (847.635.1706). Contact the Enrollment Center to confirm receipt and then register.
Summer course registration begins in April and continues until the start of classes in June.