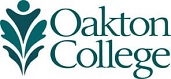 Career Programs
Associate of Applied Science (A.A.S.)
Oakton offers more than 150 different Associate of Applied Science (A.A.S.) degrees and certificates. These career programs are designed for students who are interested in short-term, specialized training, to immediately enter the work force, or to enhance and upgrade their job skills. It is important to note that these degrees and certificates are traditionally not transferable on a stand-alone basis.
Several of these degrees and certificates (including our health career programs) are considered limited admission programs. This means that a student must complete a set of prerequisites, apply and be accepted to a program, prior to taking classes in that specific area of interest. Each degree and/or certificate has a specific set of requirements.
Associate of Applied Science (A.A.S.) degrees include completion of selected general education coursework, and a specific course of study in a particular vocation. The subjects of these courses are skill-specific and provide knowledge and training for use in a particular career field. Many of these programs require completion of prerequisites and/or placement testing in English and Math, prior to beginning the primary coursework.
Certificate programs are a short-term series of classes, designed to offer skill-specific training without additional general education. Though they vary in length, their goal is to provide a quick option to career paths for vocational advancement.
Though some courses within A.A.S. degrees and career certificates may transfer, the degrees and certificates themselves offer limited transferability. Students should contact Advising Services for additional information.
Advising Services has a wide range of resources to assist in navigating the particular coursework necessary to obtain these degrees and certificates. We recommend that you view each of the program websites and contact the program coordinators.
Review the A.A.S. Degree Programs list for more information about prerequisites, admission requirements and course curriculum.