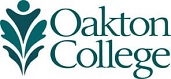 A. A. S. Degree Programs
Oakton offers a wide range of vocational and technical courses designed for students wanting to upgrade their job skills or seeking short-term programs to prepare for immediate entry into the work force. Students can complete formal, two-year programs (A.A.S. degrees), earn certificates, or select only those courses that would be useful for their career goals.
Note that A.A.S. degrees and career certificates typically do not transfer to four-year colleges and universities. Though some career courses and programs may transfer to particular colleges, students who plan on transferring should check out Oakton's transfer programs and/or make an appointment with an advisor to discuss transfer options.
Please note that several of the following A.A.S. degree programs also offer various certificate programs.
*Requires interview with and consent of program chair.
**Limited admission health career program. See the department Web site or contact the Enrollment Center for more information.