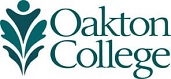 College Visits and Fairs
Oakton welcomes representatives from a variety of four-year colleges and universities throughout the year. Students are encouraged to take advantage of this opportunity to connect and gather information.
College Spotlights
Attend any of the College Spotlight Visits notated below to benefit from a college information session, one-on-one appointments, as well as things like free giveaways, food, application fee waivers, and on-site admission! 
Visits, Spotlights, and Fairs
Date

Des Plaines (Student Street)

Skokie (Enrollment Center/A100 Hallway)

Feb. 27

Lake Forest College, 10 a.m. - 1 p.m.

Lake Forest College 1:1 Appointments, 1 p.m. - 4:30 p.m., Room 2901

Northeastern Illinois University 1:1 Appointments, 10 a.m. - 1 p.m., Room 2901

 

March 2

Roosevelt University, 10 a.m. - 1 p.m.

University of Illinois at Chicago, 10 a.m.. - 1 p.m.

 

March 3

DePaul University 1:1 Appointments, 10 a.m. - 3 p.m., Room 1746

Marquette University, 10 a.m.. - 1 p.m.

 

March 5

Northern Arizona University, 10 a.m. - 1 p.m.

 

March 9

Aurora University, 10 a.m. - 1 p.m.

 

March 10

DePaul University Accelerated Transfer Admission (ATA) Day at Oakton, 10 a.m. - 2 p.m., Room 1746

Illinois Institute of Technology, 10 a.m. - 3 p.m., Room 2901, 1:1 Appointments

Lake Forest College, 10 a.m. - 1 p.m.

Lake Forest College 1:1 Appointments, 1 p.m. - 4:30 p.m., Room 2901

Northern Illinois University, 10 a.m. - 2 p.m.

 

March 11

 

National Louis University, 10 a.m. - 1 p.m.

Roosevelt University, 10 a.m. - 1 p.m.

March 12

Columbia College Chicago, 10 a.m. - 1 p.m.

Eastern Illinois University, 10 a.m. - 1 p.m.

Elmhurst College, 10 a.m. - 1 p.m.

Northeastern Illinois University 1:1 Appointments, 10 a.m. - 1 p.m., Room A115

March 23

North Central College, 10 a.m. - 1 p.m.

Illinois Institute of Technology, 10 a.m. - 1 p.m.

Illinois Institute of Technology, 1 p.m. - 3 p.m., Room 2901, 1:1 Appointments

 

March 24

First Gen College Fair, 12 p.m. - 2 p.m.

Dominican University, 10 a.m. - 1 p.m.

 

March 25

National Louis University, 10 a.m. - 1 p.m.

Flashpoint Chicago, 10 a.m. - 1 p.m.

 

March 26

Lake Forest College, 10 a.m. - 1 p.m.

Lake Forest College 1:1 Appointments, 1 p.m. - 4:30 p.m., Room 2901

 

March 30

Western Illinois University, 10 a.m. - 1 p.m.

 

April 1

 

Flashpoint Chicago, 10 a.m. - 1 p.m.

April 6

Lake Forest College, 10 a.m. - 1 p.m.

Lake Forest College 1:1 Appointments, 1 p.m. - 4:30 p.m., Room 2901

 

April 7

Northern Illinois University, 10 a.m. - 2 p.m.

Dominican University, 10 a.m. - 1 p.m.

April 8

Columbia College Chicago, 10 a.m. - 1 p.m.

 

April 9

Chicago State University College of Pharmacy, 10 a.m. - 1 p.m.

Illinois Institute of Technology, 10 a.m. - 3 p.m., Room 2901, 1:1 Appointments

Marquette University, 10 a.m. - 1 p.m.

 

April 15

Elmhurst College, 10 a.m. - 1 p.m.

National Louis University, 10 a.m. - 1 p.m.

April 20

Illinois Institute of Technology, 10 a.m. - 1 p.m.

Illinois Institute of Technology, 1 p.m. - 3 p.m., Room 2901, 1:1 Appointments

Northeastern Illinois University 1:1 Appointments, 10 a.m. - 1 p.m., Room 2901

 

April 21

Lake Forest College, 10 a.m. - 1 p.m.

Lake Forest College 1:1 Appointments, 1 p.m. - 4:30 p.m., Room 2901

 

April 22

Aurora University, 10 a.m. - 1 p.m.

 

April 23

National Louis University, 10 a.m. - 1 p.m.

Northern Michigan University, 10 a.m. - 1 p.m.

 

April 29

Concordia University Chicago, 10 a.m. - 1 p.m.

 

April 30

Roosevelt University, 10 a.m. - 1 p.m.

 

May 5

Lake Forest College 1:1 Appointments, 1 p.m. - 4:30 p.m., Room 2901

 

May 12

Lake Forest College, 10 a.m. - 1 p.m.

Lake Forest College 1:1 Appointments, 1 p.m. - 4:30 p.m., Room 2901