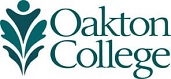 College Visits and Fairs
Oakton welcomes representatives from a variety of four-year colleges and universities throughout the year. Students are encouraged to take advantage of this opportunity to connect and gather information. 
The Career and Transfer Center is excited to welcome our college partners back to campus for the Spring 2022 term. Visits begin Tuesday, March 1, 2022. Please familiarize yourself with Oakton's COVID-19 Protocols by visiting here. 
College Representative Appointments & Events at Oakton
ON CAMPUS Visits
March 2022
March 7 (Monday): National Louis University, 10 am - 1 pm (CST) - Des Plaines Campus Student Street
March 7 (Monday): University of Illinois at Chicago - College of Business, 10 am - 1 pm (CST) - Skokie Campus Student Street 
March 8 (Tuesday): DeVry University, 11 am - 2 pm (CST) - Skokie Campus Student Street 
March 8 (Tuesday): Elmhurt Univeristy, 10 am - 1 pm (CST) - Lee Center Des Plaines Campus
March 10 (Thursday): Concordia Univeristy, 10 am - 1 pm (CST) - Des Plaines Campus Student Street
March 22 (Tuesday): North Central College, 10 am - 1 pm (CST) - Des Plaines Campus Student Street 
March 23 (Wednesday): DeVry Univeristy, 12 pm - 2 pm (CST) - Skokie Campus Student Street 
March 24 (Thursday): Benedictine University, 10 am - 1 pm (CST) - Des Plaines Campus Student Street
March 28 (Monday): National Louis University, 10 am - 1 pm (CST) - Skokie Campus Student Street 
March 31 (Thursday): Roosevelt University, 10 am - 1 pm (CST) - Skokie Campus Student Street 
April 2022
April 5 (Tuesday): Benedictine University, 10 am - 1 pm (CST) - Skokie Campus Student Street
April 11 (Monday): Olivet Nazarene University, 10 am - 1 pm (CST) - Skokie Campus Student Street 
April 12 (Tuesday): National Louis University, 10 am - 1 pm (CST) - Skokie Campus Student Street 
April 13 (Wednesday): National Louis University,  10 am - 1 pm (CST) - Des Plaines Campus Student Street
April 14 (Thursday): Elmhurst University,  10 am - 1 pm (CST) - Des Plaines Campus Student Street
April 18 (Thursday): National Louis Univeristy,  10 am - 1 pm (CST) - Skokie Campus Student Street
April 21 (Thursday): Roosevelt University, 10 am - 1 pm (CST) - Skokie Campus Student Street
April 26 (Tuesday): National Louis Univeristy,  10 am - 1 pm (CST) - Skokie Campus Student Street
VIRTUAL Events at Partner Institutions
February 2022
February 8 (Tuesday): National Louis University, 10 am - 1 pm (CST) - Access Virtual Table Here  Meeting ID: 386 505 2030 | Passcode: OWL
February 8 (Tuesday): Rush University, 11 am - 1 pm (CST) - Access Virtual Table Here
February 9 (Wednesday), Benedictine University, 10 am - 1 pm (CST) - Contact Rebecca Greskoviak to schedule an appointment (rgreskoviak@ben.edu)
March 2022
April 2022