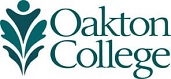 Elmhurst College
   Honors Scholarship Agreement
   Elmhurst College
Elmhurst College will award a full scholarship to one honors student from Oakton Community College based on a partnership with the Honors Program at Oakton.
In order to qualify for the honors scholarship:
The student must be an honors program participant at Oakton prior to enrollment at Elmhurst College.
The student must meet the grade point average requirement of 3.50 for our top tier merit-based scholarships.
The student must adhere to all scholarship application requirements and deadlines as set forth by the Oakton and Elmhurst College.
The student must have applied and been admitted to Elmhurst College by March 16, prior to transferring in the Fall.
Students already enrolled at Elmhurst College are not eligible.
The student must be a first-time bachelor's degree candidate and must be full-time.
Elmhurst Scholarship Application Form
The Honors Scholarship is in the full amount of tuition only. Fees, books, room and board, etc. are the responsibility of the student.
The recipient must maintain a 3.00 cumulative grade point average as a full-time degree seeking student for renewal of the scholarship. The scholarship is good for two years (four semesters) with a potential fifth semester upon appeal.
If the recipient files FAFSA and is MAP Grant eligible, the Honors Scholarship will be reduced by the amount of the MAP Grant received.
This is the only scholarship a student may earn from Elmhurst College. There will not be the opportunity to receive a merit-based scholarship such as the Transfer Excellence Scholarship or one of our "stackable" scholarships such as the Legacy Scholarship.
External scholarships from a community, business or organization (ex: a Coca-Cola scholarship) can be stacked on top of the Honors Scholarship and used for costs related to fees, books, room and board, etc.
The Honors Scholarship may not cover all costs associated with international study if the tuition for overseas study is greater than the tuition at Elmhurst College during that academic period.
Oakton must inform Elmhurst of the winner by April 15th.
The scholarship awardee must let both Oakton and Elmhurst College know that they are accepting the award by May 1st.
If the original awardee selects a college other than Elmhurst College, Oakton may award the scholarship to the "runner-up" applicant next in line.
The community college will share, at minimum, demographic information for each scholarship applicant. Oakton will attain student permission to share this information with Elmhurst College.
Sophie Lichlyter
Elmhurst Transfer Admission Counselor
Office of Admission
sophie.lichlyter@elmhurst.edu
(630) 617-3097
Circle Hall, first floor
To make an appointment with an Academic Advisor please contact:

Des Plaines campus
1600 E. Golf Road,  Room 1861
847.635.1700

Skokie campus
7701 N. Lincoln Ave., Room A100
847.635.1400