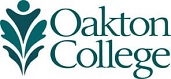 College and University Partnerships
Oakton Community College is proud to partner with a number of institutions that provide students with special benefits and ease of transition to their respective college or university for a bachelor's degree. These options may allow students guaranteed admission, financial benefits, and dual advising. Students are encouraged to connect early with their four-year institution for details about these benefits, and any necessary paperwork which may need to be submitted.  

Oakton Community College currently partners with the following institutions and programs:
Arizona State University
Columbia College Chicago
Columbia College of Missouri
DePaul University
Elmhurst College
Governors State University
Illinois State University
Lake Forest College
Loyola University School of Continuing and Professional Studies
Marquette University
Northeastern Illinois University
Northern Illinois University
Roosevelt University
Southern Illinois University (Carbondale)
University of Illinois at Chicago
University of Illinois at Urbana-Champaign
Western Governors University
R.N. to B.S. in Nursing Completion Options

For more information, please contact an academic advisor.