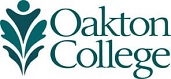 Transfer to Lake Forest College
Oakton has created partnerships to help students transfer to Lake Forest College. Below you will find the information you need to help you get there.
Partnerships and Transfer Pathways
Use the following tools to help you plan what to take at Oakton to successfully transfer to Lake Forest.
Lake Forest College COVID-19 Transfer Information
Full-Tuition Transfer Scholarship
Guaranteed Admission Agreement
Pathway Scholars: Environmental Studies
Pathway Scholars: Women's and Gender Studies
Transfer Path: (A.A.) to (B.A.) in Environmental Studies
Transfer Path: (A.A.) to (B.A.) in Women's and Gender Studies