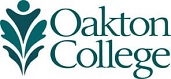 Transfer to Roosevelt University
Oakton has created partnerships to help students transfer to Roosevelt University. Below you will find the information you need to help you get there.
Partnerships and Transfer Pathways
Use the following tools to help you plan what to take at Oakton to successfully transfer to Roosevelt.
Roosevelt University COVID-19 Transfer Information
Roosevelt/Oakton Partnership Page @ Roosevelt
PharmD Prerequisite Coursework
Robert Noyce Teacher Scholarship Program
Transfer Pathway: (A.A.S.) to (B.S.B.A)Accounting to Bachelor of Science in Business Administration with Accounting major
Transfer Path: (A.S.) to (B.S) Actuarial Science with a Minor in Finance
Transfer Path: (A.A.) to (B.A.) in Elementary Education
Transfer Pathway: (A.A.) to (B.A) in Secondary Education Math
Transfer Path: (A.A.S) to (B.A.) in Early Childhood Education without Licensure
Transfer Path: (A.A.S) to (B.A.) in Early Childhood Education with Licensure
Transfer Pathway: (A.A.S.) to (B.S.B.A) Management and Supervision to Bachelor of Science in Business Administration with Management Major
Transfer Path: (A.A.S) to (B.S.B.A) in Marketing Management to Bachelor of Science in Business Administration with Marketing Major
Transfer Pathway: (A.A.) to (B.A) in Secondary Education Biology Focus
Transfer Path: (A.A.) to (B.A.) in Women's & Gender Studies