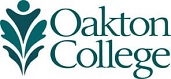 University of Illinois at Urbana-Champaign
  Engineering Pathways Program
  University of Illinois at Urbana-Champaign


For students who are interested in transferring to The Grainger College of Engineering at the University of Illinois at Urbana-Champaign, the Engineering Pathways program offers qualifying students guaranteed admission.
Apply to the Engineering Pathways partner school you plan to attend
Complete assessment testing

The math assessment (ALEKS) is mandatory and may not be waived
Reading/writing assessments may be completed according to individual school policy

Submit the Engineering Pathways application (available November 1)

Official high school transcripts are required
PROGRAM REQUIREMENTS
Follow the Engineering Pathways plan of study
Earn a B or better in each required course
Maintain a 3.5 GPA overall and in technical coursework*
Meet with your advisors regularly
Note: students are expected to complete all courses in which they enroll; dropping/withdrawing or failing to earn a B or better in a required course will jeopardize program standing.
*Technical coursework include chemistry, computer science, math, physics, and engineering.
Follow the plan of study linked above. A plan of study is an organized plan of courses necessary for the successful transfer into the College of Engineering. With all the required classes completed for full credit, student are able to 'hit the ground running' when they arrive on the University of Illinois campus.
COLLEGE OF ENGINEERING:
Keri Niehans
Assistant Director for Transfer Programs, The Grainger College of Engineering
217-333-2280
engineeringpathways@illinois.edu
To make an appointment with an Academic Advisor please contact:
Des Plaines campus
1600 E. Golf Road, Room 1861
847.635.1700
Skokie campus
7701 N. Lincoln Ave., Room A100
847.635.1400