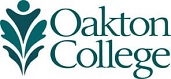 Career and Transfer Center
Career development is a lifelong process. At Oakton, we'll help you determine your career goals, no matter where you are at.
Career and Transfer Center offers a wide array of resources to help you with your career decision making whether you are selecting a major or changing occupations. Career counselors work with you, using many different strategies, to help you define your career goals. Individualized job search coaching sessions help you develop an effective resume, improve your interviewing skills, and more. And free workshops throughout the academic year will help you prepare for job search success.


Career and Transfer Center offers one-on-one career counseling and job search coaching FREE to currently enrolled students and alumni with an Oakton awarded degree or certificate.
All others will be charged $45 per session to meet individually with staff.
Job search workshops; our online job board; computer-assisted career guidance and information system software; physical resources in Career and Transfer Center on the Des Plaines Campus including computers and printers for career exploration and job search activities are FREE for EVERYONE.