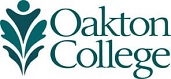 LGBT
Job Search Resources for LGBT Friendly Positions
There are a number of resources that students can use as a reference to seek LGBT friendly positions. 
The Human Rights Campaign Corporate Equality Index: The Index ranks LGBTQ employers and municipalities.
Out and Equal
A large selection of career and job resources.
Out For Work
OFW functions as a complimentary component in the total educational experience of LGBT students, primarily in the development, evaluation, initiation, and implementation of career plans.
Human Rights Campaign Corporate Equality Index
Transgender Economic Empowerment Initiative

Researching and applying to colleges
College Guide for LGBTQ Students: This guide provides information on scholarships specific to LGBTQ students and resources for evaluating a how LGBTQ friendly a college is as well as national student resources for the LGBTQ community. It provides rankings of an incomplete list of schools but the criteria is not clear.

If you are already employed and plan to keep you job while transitioning.
Human Rights Campaign Workplace Gender Transition Guidelines
The Complete Guide to Transgender in the Workplace by Vanessa Sheridan
LGBT Rights in the Workplace
Lamda Legal
National organization committed to achieving full recognition of the civil rights of lesbians, gay men, bisexuals, transgender people and those with HIV through impact litigation, education and public policy work.
Out and Equal Workplace Advocates
National organization devoted to the LGBT community in the workplace.

For information on how and in what states LGBTQ students rights are protected, visit websites such as:
National Gay and Lesbian Task Force