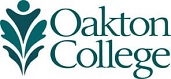 College Success Courses
Whether you're in college to earn a degree, complete a certificate, prepare to transfer or simply improve your knowledge and skills, Oakton has a credit course to help you succeed.
COL 101 College Success Seminar, 1 credit hour
Develop the skills to succeed in college and life — like goal setting, critical thinking, time management and understanding your learning preferences.
This course is offered in the summer session on a limited basis.
Students may only receive credit for COL 101, COL 108, or COL 110.
COL 108 The College Experience, 3 credit hours
Develop the competencies that are necessary to be a successful college student. This course will provide you with information on study skills like time management and note taking, as well as how to tackle critical thinking assignments. You will also have the opportunity to connect with a peer mentor and learn how to successfully navigate selecting classes and constructing a solid plan for college.
Students may only receive credit for COL 101, COL 108, or COL 110.
Prerequisite: Concurrent enrollment in another 100-level or above Oakton course.
Recommended: Enrollment during a student's first 15 credit hours at Oakton and successful completion of any required developmental course in reading and/or writing (courses below EGL 100).

Find out if a College Studies course is right for you. Call your academic advisor or contact Leana Cuellar, Director of Student Learning and Engagement, at 847.635.1655, or lcuellar@oakton.edu