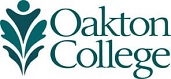 Podcasts
Access the Learning Center's podcast feeds to get learning-enhancement information delivered to your desktop that is ready to load on your portable MP3 player or iPod. All podcasts are FREE. To receive Learning Center feeds in your podcasting application:
Under Available Podcasts, click on "Play Audio" for the feed to which you want to listen.
If you want to subscribe to all of the Learning Center's available podcasts, click on "Subscribe POD" to subscribe to the Learning Center's RSS feed. (You can right-click or option-click for a shortcut.)
Copy the URL in the address bar of your browser (or from your clipboard) and paste it into your podcasting application.
Available podcasts:
About Test Performance Analysis

Overcoming the Textbook
Tips for reading a textbook!

How the Learning Center Helped Me: A Student Testimonial
This podcast describes one student's positive experiences with the Learning Center.

Test-Taking Tips
A discussion of how to approach your tests for best results.