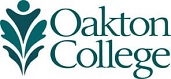 New Students
What is placement? Why do I need to take a placement test?
Placement helps students and their advisors choose the right courses to successfully achieve their academic goals.
The results of these tests are important. Math and English tests determine appropriate course placements - whether you can start taking college-level courses, or if it is necessary to take developmental courses. You cannot fail these tests. English test results are valid for three years and math test results are valid for two years.
How do I know which tests I need to take?
If you are not sure if you need to take a placement test, you can log into the new student portal to view your admission checklist.  You can also consult with the Enrollment Center about your placement options or consult Placement at Oakton page.
Available Placement Tests
Reading, writing and math placement tests may be taken remotely. If you are interested in taking a placement test you will need to fill out the Placement Testing Request Form. This form allows you to tell us which test(s) you need and to provide information so that we can prepare your tests. Directions for each test are sent separately. 
It is highly recommended that you familiarize yourself with each test before signing up.
English tests (reading and writing) preparation material
Placement Testing Request Form
Immediately after finishing the reading and math placement tests you will see your result on the screen. The results will be uploaded to your account within 24 hours. Writing tests are graded by multiple individuals and take a bit longer. Writing results will be available five business days after taking the exam.
All testing results will be posted on the Oakton web portal. Please follow the steps below to locate them
Go to www.oakton.edu
Click on the myOakton link and log in
Select Student Profile
After the profile loads, Select Prior Education and Testing from the left-hand menu
Nursing Pre-admission Tests
The HESI A2 Entrance exam
The HESI Entrance Exam is used by Oakton's Associate degree Nursing program as a tool to screen applicants. The test is also referred to as the HESI Admissions Assessment Exam or the HESI A2.