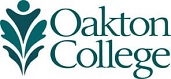 Placement Test Schedule
When and Where
Placement tests can be taken at either campus during walk-in hours - however, be aware that the testing centers may become very busy during peak times and current students who require exams for classes will have first priority over placement testing. Placement tests are not given in either testing center during Final Exams because of the increased volume.
Placement tests are also offered periodically on weekday evenings and Saturdays. Dates and locations for those exams are below.
Remote placement testing is available for individuals who live outside the Oakton Community College area. Please contact Oakton's Distance Learning department: alt-ed@oakton.edu or 847.635.1970.
Schedule
For our walk-in test schedule, please refer to our Locations and Hours page.
Note that there will be no walk-in testing between Dec 6 and Dec 12.
Saturday Testing. If our walk-in hours are not convenient, tests will also be given
Saturday, Nov 17 - Des Plaines
Check in between 8:45 & 10 a.m. in the Cafeteria
Saturday, Dec  8 - Skokie
Check in between 8:45 & 10 a.m. by the Main Entrance
What do you need to bring to a test?
Photo ID
Your Oakton ID number (typically begins with a 'B')
Your Oakton username and password
Pencil and pen