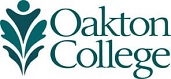 Writing Placement Test
Overview
The Writing Skills Assessment Test (WSAT) is a 75-minute timed test of your writing ability.
Each essay prompt follows a similar format: you will write a response to only one topic of the two choices provided.
Each topic presents a controversial issue with two or more views. You are asked to take a position and make an argument for that position. Your response must be an essay.
You can type your response in Microsoft Word, and print it when you finish. You have access to spell-check and grammar check, as well as the cut-and-paste feature.
You have the option to write by hand.
Strategies
Writing a timed essay is different than writing at home. The following strategies work well for most students taking a timed test like the WSAT:
Familiarize yourself with the Microsoft Word software before the test. Make sure you know how to start new paragraphs, copy-and-paste, use spell-check and  grammar check.
Of the two topics, pick the one that's more interesting to you, or the issue that you have more to say about.
Read the topic questions two to three times carefully. Make sure your essay addresses the question being asked. For instance, if you are asked whether the legal drinking age should be lowered from age 21 to age 18, don't write about drinking being unhealthy.
Allow yourself about 10 minutes at the beginning of the process for pre-writing (free writing, listing, clustering, outlining, or whatever works best for you). Make these notes in your test booklet. Think about what position you will take and list your reasons. Or list pros and cons of one side. Use this time to create as many ideas as possible. It is likely that not all your ideas will make it into the final version.
After you pre-write, the simplest formula is to take one clear position on the issue, and give two to four reasons that support your position.
Put a thesis statement near the start of the essay that sums up your position and introduces your reasons. For instance: "I believe we should keep the legal drinking age at 21 because it will prevent car accidents, reduce unintended pregnancies, and lower the violent crime rate."
Each reason should be discussed in more detail as a paragraph. Begin the paragraph with a topic sentence that sums up the reason. In each paragraph, explain your reason. You might explain your own experiences or observations, or give examples from current events.
Leave yourself about 10 or 20 minutes at the end of the 75 minutes to revise and proofread. When you revise, you might re-organize, delete unnecessary ideas, or add ideas to support your opinions. When you proofread, correct grammar, punctuation, and spelling.
Use the grammar-check and spell-check features in Microsoft Word, but don't depend on it to do all the work; it can overlook errors or make bad suggestions.
Many students spend too much time writing long introductions and conclusions, or trying to write the longest possible essay. The quality of the writing is more important than the number of words.
During the exam, watch the clock and adjust your pace as needed. Use the full 75 minutes.
Stay relaxed on the day of the test. Get a good sleep, eat a good meal, get some exercise, etc. Take brief breaks during the test to breathe and relax. Do what you need to reduce stress.
What are the WSAT readers looking for?
Readers are looking to see whether you're ready to begin a college-level writing class. There's no specific formula, but successful essays usually have:
a clear, thoughtful argument.
well-supported opinions.
several paragraphs.
good organization.
been proofread for grammar, punctuation, and spelling.
Here's what readers are not looking for:
Picking the "right" answer.
Using big words.
Providing statistics.
Having detailed knowledge of the topic.
Picking the one "correct" structure for the essay (compare/contrast, five-paragraph essay, etc.)
Finally, readers understand that it's hard to write with a 75-minute time-limit, so they don't expect your essay to be perfect.
Now you can practice. Set a timer to 75 minutes and respond to one of these prompts: