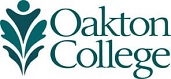 TRIO Student Support Services
TRIO STUDENT SUPPORT SERVICES AT OAKTON COMMUNITY COLLEGE
TRIO staff are here to help you achieve your educational goals at Oakton. Students who participate in TRIO are more than twice as likely to achieve their academic goals.
TRIO Student Support Services provides the following services to eligible students:
Academic Course Selection & Advising
Transfer Guidance
Financial Guidance
College Success Strategies
All services are free to eligible students.
Oakton students are invited to learn more about the TRIO Program if you meet one or more of the following requirements:
You are a first-generation college student (neither parent has earned a 4-year college bachelor's degree);
You have a financial need that meets income guidelines (as defined by the Department of Education);
You have a documented physical or learning disability
Contact TRIO at trio@oakton.edu to speak set up a time to meet with a staff member.
All Services are provided remotely during the fall 2020 semester.
Remote Services
Monday - Friday
9am-5pm
Appointments via Google Meets, Zoom, or phone 
Limited in-person appointments, contact TRIO advisor 
Schedule your virtual TRIO-Advising appointment
TRIO students can schedule their appointments by: 
Log into myOakton, select 'Student Profile' to identify your assigned advisor or go to "'Students First'
Click 'Get Advising' and select 'Academic Advisor' as the service category
Select the reason for your virtual appointment as 'TRIO Student Virtual Advising' 
Select the appointment location: "Virtual-TRIO" 
Find and select the Advisor for the appointment

Options are 

Steve Aguilar 
Kristine Panopio 
If you need to schedule with Esperanza Salgado-Rodriguez please send an email to esalgado@oakton.edu 
Not sure who your advisor is? In myOakton, select 'Student Profile', and scroll down your student profile until you see 'Advisor.' 

Select an appointment date/time

Optional: Add comments for your advisor, including your preferred contact number as an alternative contact 

Click 'Confirm Appointment'
In addition to your confirmation email, you will receive a follow-up email from your advisor with a link for your virtual appointment and/or call-in information.