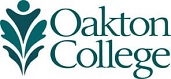 TRIO Forms
If you are interested in learning more about the TRIO Student Support Services, but not ready to apply, a staff member will contact you with more information after you complete our online interest form.

Ready to Apply? New Students Applying to TRIO
To inquire if you are eligible to become a participant in the TRIO program at Oakton Community College, please visit one our locations to pick up Request for Services Form

Des Plaines Campus
2nd Floor Enrollment Center
Rooms 2918 & 2919

Skokie Campus
Learning Center
Room A135

Complete and print the TRIO Request Form and e-mail TRIO at trio@oakton.edu
Propspective TRIO Students
Students who have submitted a TRIO Request for Service Form will be contacted to meet with a TRIO Staff Member to discuss their educational plan and learn more about the services TRIO has to offer. During the follow-up meeting, students should complete the TRIO Student Self-Assessment and bring to the follow-up appointment.
Current Students in TRIO
Students participating in the Student Support Services TRIO Program at Oakton Community College are required to participate in two TRIO or Oakton sponsored events and meet with their TRIO advisor at least two times a semester (first meeting within first 3 weeks of school and second meeting prior to next semester's registration).  Each time you meet with your TRIO advisor, or participate in an event, have your TRIO advisor or the event facilitator sign this form. It is proof of your meeting program requirements. After this form has been completed please return it to your TRIO advisor. The following form will be what you use to document each visit or event.