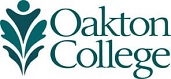 TRIO News and Events
TRIO Students at Oakton Community College stay involved on campus by participating in activities and events in the Fall, Spring, and Summer semesters.
To be considered in "good standing" with the SSS TRIO program, students must fulfill participation requirements each fall and spring semester.
This requirement may be met by:
Meeting with your TRIO Advisor at least twice each semester
Participating in at least two TRIO or Oakton Events or Activities
Examples of Events:
TRIO Workshop or Event
Tutoring session; Attending a campus event; Participating in a workshop or session with the Career and Transfer Center; Meeting with a transfer advisor from a school of interest; any other workshop or speaker at Oakton.
Any questions about an event's eligibility should be discussed with your TRIO advisor.
CHECK OUT OUR TRIO EVENTS! 
Academic Success and Beyond Workshops
Dates & Topics: (all workshops are held in a flex/hybrid format, click on the link to join via Zoom or join us in room 2440 at the Des Plaines Campus
Wednesday, November 17th at 3PM- Applying Skills for Career and Transfer: Join this interactive session with the career coach from the Career and Transfer Center. Track your experiences that will help you prepare for next steps.
Financial Literacy Workshops
Dates:
Wednesday, November 17, 2021– Financial Literacy
College Visits (to sign up contact your TRIO Advisor) 
MORE PLANNED FOR SPRING 2022! 
TRIO/First Gen End of Semester Celebration  
Date: Thursday, December 2, 2021
Time: 2pm
Location: Skokie Campus, Room P103/P104
-
-