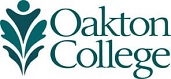 TRIO News and Events
TRIO Students at Oakton Community College stay involved on campus by participating in activities and events in the Fall, Spring, and Summer semesters.
To be considered in "good standing" with the SSS TRIO program, students must fulfill participation requirements each fall and spring semester.
This requirement may be met by:
Meeting with your TRIO Advisor at least twice each semester
Participating in at least two TRIO or Oakton Events or Activities
Examples of Events:
TRIO Workshop or Event
Tutoring session; Attending a campus event; Participating in a workshop or session with Career Services; Meeting with a transfer advisor from a school of interest; any other workshop or speaker at Oakton.
Any questions about an event's eligibility should be discussed with your TRIO advisor.
Upcoming TRIO Events
Keep an eye here for upcoming events!