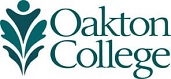 TRIO Services
TRIO participants receive the following services once part of TRIO Student Support Services:
All Services are provided remotely during the fall 2020 semester.
Remote Services
Monday - Thursday (Summer Hours) 
9am-5pm
Appointments via Google Meets, Zoom, or phone 
Schedule your virtual TRIO-Advising appointment
TRIO students can schedule their appointments by: 
Log into myOakton, select 'Student Profile' to identify your assigned advisor or go to "'Students First'

Click 'Get Advising' and select 'Academic Advisor' as the service category

Select the reason for your virtual appointment as 'TRIO Student Virtual Advising' 

Select the appointment location: "Virtual-TRIO" 

Find and select the Advisor for the appointment

Options are 

Steve Aguilar 

Kristine Panopio 

If you need to schedule with Esperanza Salgado-Rodriguez please send an email to

esalgado@oakton.edu

 

Not sure who your advisor is?

In myOakton, select 'Student Profile', and scroll down your student profile until you see 'Advisor.' 

Select an appointment date/time

Optional: Add comments for your advisor, including your preferred contact number as an alternative contact 

Click 'Confirm Appointment'
In addition to your confirmation email, you will receive a follow-up email from your advisor with a link for your virtual appointment and/or call-in information.  
Academic Advising
TRIO advisors provide academic guidance to help TRIO participants select courses to complete an associate degree at Oakton and transfer to a four-year college or university. TRIO staff also can help students develop effective study strategies, as well as explore career and major options.

Transfer Assistance
Transfer assistance includes helping students explore options at four-year colleges and universities, arranging visits to open houses, and completing financial aid and college applications. TRIO staff may accompany you to meet admission representatives and department chairs at nearby institutions. Yearly, we organize trips to visit both in-state public and private colleges/universities.

College Success Strategies
TRIO hosts and collaborates with campus partners to hold a series of workshops and provide individual consultations for students to enhance their knowledge of attitudes, behaviors, and skills necessary to be successful in college. For eligible students, TRIO offers a one-time, three-credit tuition waiver in a COL 101,CIS 101 or three of the four credits for CIS 103. These courses may assist students in further developing college success skills or computer literacy necessary to support their success.

Tutoring Resources
Individual and group tutoring are available to TRIO participants.  Many students make tutoring a part of their weekly schedule. The TRIO staff can arrange individual, regular tutoring appointments in math for TRIO participants with a professional math tutor for weekly, one-on-one appointments. To learn more about tutoring assistance please contact trio@oakton.edu.
Financial Assistance / Scholarship Search
Applying for financial assistance to help pay for college can seem overwhelming. TRIO advisors will take the mystery out of financial aid paperwork by helping students complete the FAFSA and other financial aid forms required for federal and state assistance. In addition, advisors assist students in researching and applying for various scholarships.
Cultural Events and Activities
TRIO sponsors trips to local theaters, museums, and musical events and even pays for admission to Oakton Performing Arts Center events.
Technology Assistance
To assist with academic needs, TRIO works with students to provide technology assistance and support.