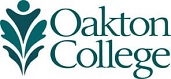 Meet TRIO Students
Meet some TRIO participants and learn more what about what they have to say about TRIO Student Support Services
Kylette Lindsey
Hometown: Evanston
Major: Liberal Arts
Transfer Schools: DePaul University or University of Nevada, Las Vegas
"Support, Foundation, Guidance, Security"
"TRIO is the extended family that I never had, in everyway."
Samantha Zalewski
Hometown: Chicago
Major: Secondary Education Physical Education / Biology
Transfer School: Northeastern Illinois University
"Found my way through college."
"Being in TRIO was a great experience for me. Without the TRiO advisor I would have been lost at Oakton."
Cristina Gubernat
Hometown: Des Plaines
Major: Fashion Marketing/Management
Transfer School: The School of the Art Institute
"A second family."
Molly Hellum
Hometown: Skokie
Major: Liberal Arts
Transfer School: University of Illinois at Chicago
"Supportive, Understanding, Encouraging, Motivating, Available"
"TRIO has enriched my time at Oakton, made me a better student, and a better leader. I have received so much help and support from all the TRiO advisors at Oakton, I was able to set a clear path to my graduation."

Neha Gheewala
Hometown: Valsad, India
Major: Business Accounting
Transfer Schools: University of Illinois at Chicago or Northeastern Illinois University
"TRIO is very helpful with all the transfer issues that a student may have.  Providing calculators and laptops is very helpful, as not all students can afford the expensive calculators needed for certain courses. TRIO "ROCKS"
Kiran Kalsoom
Hometown: Lahore, Pakistan
Major: Pharmacy
Transfer School: University of Illinois at Chicago
"TRIO helped me explore all possible academic opportunities, and is motivating me to complete my pre-requisite courses successfully."
Asmaa Shafiq
Hometown: Pakistan (born & lived in Saudi Arabia)
Major: Business Administration, Information and Decision Science
Transfer School: University of Illinois at Chicago
"Support, Success, Encourage, Compassionate, Confident"
"I have been an active member of SSS TRIO program for almost two years and a student leader for the past one year. Based on my personal experience, I can say with confidence that TRiO program has improved my personality, created a sense of satisfaction, developed confidence, and encouragement to continue reaching higher and higher goals in life. In addition, SSS TRiO advisors are a great help with career decisions. It is through my TRiO advisor that I was able to decide on my major too. Advisors also help with personal support, academics, transferring to 4-year college, guidance on scholarship programs, FAFSA, student life etc."
Nhan Bendewald
Hometown: Northbrook
Major: Nursing
"Helpful, friendly and stress reliever"
"I didn't think TRIO would make any differences in my life but I was wrong."
Ashoordin Ashoormaram
Major: Physics
Transfer School: University of Illinois at Chicago
"Responsive, passionate, academic support"
"It has been a helpful source of advising for me during my presence in OCC"
Monal Punjabi
Hometown: India
Major: Pharmacy or Biology
Transfer School: University of Illinois at Chicago, Purdue or Midwestern University
"One of the best experiences at Oakton"
"TRIO is the most important part of my academic success… thanks TRIO"