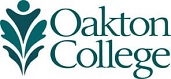 Meet TRIO Students
Meet some TRIO participants and learn more what about what they have to say about TRIO Student Support Services
Rachel Lee
Hometown: Skokie
Intended Major or Area of Study: Elementary Education
Transfer School: NEIU or UIC 
"Deciding and changing one's major can be an exciting but a daunting and overwhelming experience. When I decided to officially declare my major, reaching out to a TRIO advisor was the best decision I ever made. As I shared my concerns and questions, I received immense encouragement, assistance, and guidance that I would not be able to get if I chose to embark on this decision on my own. In addition to the wonderful advising, the TRIO program connects me to opportunities, programs, events, and resources that were foundational to my first year at Oakton and are vital to student success."
Stephen Lahart
Hometown: Des Plaines
Intended Major or Area of Study: Business
Transfer School: DePaul University 
"TRIO Has taken the guess work out of school life. I now have a solid degree and transfer plan, as well as have the resources  to work through difficulties with school as they come up."
Lia Moreno
Hometown: Skokie
Intended Major or Area of Study: Theatre Education/Psychology
Transfer School: UIC or DePaul 
"TRIO has been such a huge help to me personally because of the immense amount of support and personalized direction that you get from your TRIO advisor, you always get great feedback and get your questions answered, and as a first-generation student, I always have questions related to college"