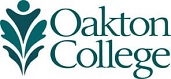 Oakton Community College collaborates with partner high schools across the district area to offer college-level classes to eligible high school students. These courses allow students to obtain high school and college credit simultaneously. Dual credit courses are taught in the high school classrooms by Oakton approved high school teachers.
Benefits of taking dual credit courses include:
Saving money
Earning college credit
Experiencing college-level academic rigor
Saving time and gaining flexibility in college by completing credits in high school
Gaining confidence in pursuing a college career
Oakton strives to provide students, instructors, and high school personnel with the resources and support that empower students to successfully complete college-level courses during their high school years and successfully transition to college.
Dual credit course offerings span both the academic and career technical disciplines. To determine if your high school is a dual credit partner and what courses are offered, review the list of Oakton dual credit partner high schools.
For more information about dual credit, contact Cindy Nijmeh, coordinator of college transitions at cnijmeh@oakton.edu.