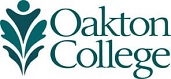 Proof of Residency
To receive in-district tuition at Oakton, applicants must submit proof of residency with documentation showing they lived within District 535 for at least 30 days prior to the beginning of the term. 
To prove residency, please submit one of the following documents.
a valid driver's license
an Illinois state ID card
an in-district high school transcript issued within the last two years
or submit two of the following documents.
two current bank or mortgage statements (only one of these may be an online statement)
two current utility, credit card or auto insurance bills (only one of these may be an online bill)
Deadline for submitting proof of residency
Fall 2017: Monday, August 28, 6 p.m.
Spring 2018: Monday, January 22, 6 p.m.
Summer 2018: Thursday, June 15, 6 p.m.
Applicants can submit their documents in several ways.
in person at the Enrollment Center
(Room 1860, Des Plaines; Room A100, Skokie)
e-mail to enrollmentcenter@oakton.edu
fax 847.635.1706
mail to:

Oakton Community College, Enrollment

Center
1600 E. Golf Road, Des Plaines, IL 60016-1268
Exceptions and Other Special Conditions
If you have moved into District 535 for reasons other than attending Oakton, you will be exempt from the 30-day requirement if you can demonstrate - through documentation - a verifiable interest in establishing permanent residency within the district.
If you are not a District 535 resident, but work at least 35 hours per week in the district, you may be eligible for in-district tuition by submitting the Business Educational Service Contract.
Visa holders will be charged the out-of-state tuition rate regardless of residency status. However, if you are on a J visa and currently working full time within District 535, you may be eligible to use the Business Educational Service Contract. 
F1 International students are not eligible for in-district tuition regardless of residency or employment status.
If you do not submit proof of residency or other evidence of eligibility for in-district tuition rate by the deadline, you will be charged out-of-district or out-of-state tuition. Students who submit proof of residency after the deadline will be charged a late submission fee.
Please note: If a cashier allowed you to pay the in-district rate before your documentation was submitted, you are still responsible for proving residency by the deadline date. If you miss the deadline, you will be charged the out-of-district tuition rate and billed for the balance.

For more information or to find out if your residence is within the district, contact the Enrollment Center at 847.635.1700 or enrollmentcenter@oakton.edu.
District 535
Oakton Community College District 535 serves more than 456,000 residents in the communities of Evanston, Glencoe, Glenview, Golf, Kenilworth, Lincolnwood, Morton Grove, Niles, Northbrook, Northfield, Park Ridge, Skokie, Wilmette, Winnetka, and parts of Des Plaines, Mount Prospect and Rosemont.