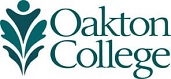 Oakton Branding
Start here.
Retool your career in four weeks to six months.
Ready to shift gears? A certificate from Oakton will prepare you for a high-demand job in less than six months. From marketing management to computer technology to the logistics of the cannabis industry, an Oakton certificate gives you the credentials you need to succeed.
Oakton Branding
Expand your options and take the next step forward. Our certificate programs are flexible, affordable, close to home, online—and we're here to help. In just four weeks to six months, you could be ready to start a new career in one of today's hottest industries. So why wait? Fall classes begin Monday, Aug. 24, so apply today!
Start meeting people.
Take a quick look at what our students are up to and how our alumni are succeeding. Or get to know our dedicated faculty and staff.