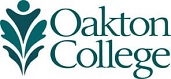 Oakton Owls Returning to NJCAA Division III World Series
Oakton Owls 2019 NJCAA Division III Baseball World Series Central
May 25-29/30
Pioneer Park
Greeneville, Tennessee

Download/Post as Your Status on Facebook
Download/Post as Your Status on Instagram
Bracket | NJCAA TV | NJCAA Div. III World Series | Team Capsules | Facebook
Saturday, May 25: Oakton 11, Herkimer 2 (7 innings)
Sunday, May 26: Oakton vs TBD, 7 p.m. ET
---
(May 20, 2019) The defending national champion Oakton Community College baseball team (36-20) has advanced to the National Junior College Athletic Association (NJCAA) Division III World Series, May 25-29/30 at Pioneer Park in Greeneville, Tennessee, by taking two of three contests over the Delta College Pioneers.
The Owls eliminated the Pioneers in the District B championship, hosted by Oakton May 18-19. On a rainy Saturday afternoon and evening, Oakton won the first game 10-9 in extra innings, but lost the second game 5-4. In the winner-take-all-game Sunday, Oakton won 25-1.
"Any time you make it to the World Series, you're in an elite group facing the best of the best," Oakton head coach Bill Fratto says. "Getting back to the World Series is great for the program. We're excited about the challenge of defending our title but will have to take it one step at a time."
Sophomore outfielder Trevor Heinlein (Chicago, Saint Patrick High School) was named MVP of the tournament. During the three-game series, Heinlein batted .473 and scored four runs. Fratto also earned District B Coach of the Year.
Now that Oakton is one of just eight teams remaining, Fratto is cautiously optimistic about repeating.
"We can definitely win it all again," he says. "But we're going to relax and enjoy the moment until the games start. To defend the nest, we're going to need a combination for solid pitching and hitting. The team is very determined and peaking at the right time."
Oakton will be competing against other junior college programs across the nation including Rowan College at Gloucester County (New Jersey), Brookhaven College (Texas), Rockingham Community College (North Carolina) and the Community College of Rhode Island.
The Owls present a difficult lineup for opposing pitching, ranking sixth nationally in RBI (362), extra base hits (172), total bases (796) and runs scored (419). "Dangerous" Dan Sullivan (Palatine, Saint Viator High School) is second in the nation in RBI (80), third in home runs (14) and fifth in slugging percentage (.818). On the mound, ace Luis Savigne (Miami, Brito Miami Private School) is third in the nation with nine wins.
As of May 20, the NJCAA had not listed the pairings but four games are scheduled to be played Saturday, May 25. Game times are 9 a.m., noon., 3 p.m. and 6 p.m. (CDT). Individual games are scheduled to be streamed on NJCAA TV.