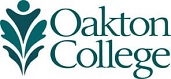 Oakton Alumni Association Seeks Distinguished Alumni Nominees from Past 50 Years
(May 15, 2019) The Oakton Community College Alumni Association is seeking nominations for distinguished alumni over the last five decades to be recognized at an event in fall 2019 in conjunction with the college's 50th anniversary.
The Oakton Distinguished Alumni Awards recognize former Oakton students who have achieved success within their chosen professional field, as well as made a positive impact in their community through leadership, public service, philanthropy or volunteerism.
Nominees must have earned an Oakton degree or certificate or completed a minimum of 24 credit hours.
Nominations must include a current résumé and may include supplementary materials that address the nominee's accomplishments such as news articles, brochures and photos. Nominees may self-nominate or be nominated by someone else. If self-nominating, at least one letter of recommendation must be submitted.
The deadline for nominations is Wednesday, July 31.
Awardees must be present to accept their award at the Distinguished Alumni Awards ceremony, scheduled 6 p.m. Thursday, Nov. 14, at Oakton's Skokie campus, 7701 N. Lincoln Ave. The Office of Alumni Relations will contact all awardees with additional details. Awardees must also agree to return to campus at least once within the academic year—in addition to accepting the award—to be a guest speaker at an alumni event and/or participate in a student engagement activity.
Nominations can be submitted online at www.oakton.edu/alumni or via mail to Oakton Community College Office of Alumni Relations, 1600 East Golf Road, Suite 1500, Des Plaines, IL 60016.
Since 1969, Oakton has empowered students and transformed lives in the diverse communities it serves. The college celebrates its 50th year in 2019-20. The Educational Foundation supports the college's mission and vision by raising funds in support of student scholarships, academic programs, teaching excellence, and capital improvements that enhance the quality of education at Oakton.
For more information, email alumni@oakton.edu, or call 847.635.1813.