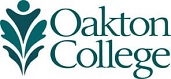 Oakton Offers Second Chance for Graduate Joshua Rodriguez
(May 22, 2019) After graduating from Niles North High School in 2005, Joshua Rodriguez, of Skokie, headed to University of Illinois at Urbana-Champaign to pursue a bachelor's degree.
"I didn't do too well that semester. I wasn't motivated, and I wasn't mature enough to know what I wanted," he recalls. So Rodriguez headed home and joined the workforce where he stayed until fall 2016 when the company where he worked relocated out of state.
"After my layoff, I immediately registered at Oakton Community College and started classes in spring 2017," says Rodriguez. Over the next two years, Rodriguez' life and plans have unfolded in dramatic and inspiring ways.
In his first semester at Oakton, Rodriguez set his sights on becoming an educator.  However, one day, Rodriguez came across the research of Kirk Sorenson, a nuclear and aerospace engineer, while browsing the Internet. As he delved more deeply into Sorenson's work, Rodriguez unearthed his own passion for nuclear science. "It was a game changer for me," he says. "I realized I could reach farther. I can change my dreams."
Rodriguez graduated from Oakton in May 2019 with an Associate in Engineering Science degree and has set his sights on returning to UIUC to earn a degree in nuclear engineering. He plans to pursue a career in molten salt nuclear reactors, a safe and abundant technology that he originally learned about from Sorenson. Rodriguez credits Oakton for making it possible to push himself toward his ambitious goals.
"Oakton's environment fosters success, because it's set up to help students succeed. We have small classes, free tutoring, and amazing one-to-one faculty interaction," notes Rodriguez.  Even when classes weren't easy, Rodriguez said that faculty members were helpful and motivating. "I was struggling in my Calculus II class and was starting to feel like I didn't belong. I wondered if I had made a mistake," says Rodriguez.
He recalls instructor Janez Arko telling him to go home and look up "imposter syndrome." What may have been a small gesture for Arko, Rodriguez sees as a turning point. "It was a moment where I could have quit, but I learned that I was not alone and that I was experiencing a natural growth phase."
The focus and determination Rodriguez applied to his studies was mirrored in his involvement on campus as an officer in Phi Theta Kappa (PTK) honor society, a senator in Student Government Association, a member of the Hispanic Club, and as a student representative on other campus committees.
"Essentially, I got two educations at Oakton – one in academics and the other in areas of professionalism, leadership, and networking," says Rodriguez. "I learned that I can effect change around me, and I have tangible things to show for my hard work."
He was recently recognized by Phi Theta Kappa as a member of the All-Illinois Academic Team and co-led a project for Oakton's PTK chapter that earned an international Distinguished College Project Hallmark Award.
"I owe what I am today and what I will be in the future to Oakton," concludes Rodriguez. "I didn't choose Oakton; Oakton chose me and taught me how to believe in myself."