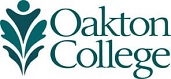 Oakton Receives Equity and Diversity Award
(June 18, 2019) The Illinois Community College Trustees Association (ICCTA) has selected Oakton Community College for its Equity and Diversity Award, which recognizes exemplary commitment by an Illinois public community college board and its chief executive officer to achieve diversity, equity and inclusion in the college's education programs. Officials from the ICCTA announced the award at the organization's annual banquet June 7 in Itasca.
Oakton was recognized for its many diversity related program for students including Latinx student persistence and overall graduation rates increasing since 2014 and the college's new Center for Campus Inclusion and Diversity that provides special support for those in need, including a Care Closet for students lacking food, clothing or personal care items. In addition, Oakton's Persistence Project has garnered national attention for its equity-based, student-faculty engagement. Since 2007, the participation rate of underrepresented students has increased from 31 to 45 percent.
"The collective efforts to infuse diversity and equity into the fabric of all that we do within the Oakton community has yielded impactful student success results," President Joianne Smith, Ph.D., says.
ICCTA President Fritz Larsen commended Oakton for its role as an educational institution in a multicultural society: "The college has also significantly increased its representation of women and people of color across administrative, faculty and staff groups. The President's Council is comprised of 80 percent persons of color, making it one of the most diverse executive groups in the Illinois community college system."
Oakton's commitment to equity is outlined in its 2018-2022 Strategic Plan which includes:
Creating an environment that supports the inclusion, engagement and learning for all students;
Improving outcomes in key milestones for student success with a particular focus on addressing opportunity gaps to increase the success of all students;
Investing in equity-minded polices, practices and behaviors that lead to success for all Oakton students, with particular attention to students of color, first-generation college students, low-income students, students with different abilities, international students, military-connected students, adult learners, LGBTQ students, religious minorities and undocumented students;
Recognizing the relationship between student wellness and student success and employing proven strategies for support of health, mental well-being, food and housing security and physical safety;
Continuing to promote the affordability of an Oakton education by seeking additional resources to support the cost or education for students; and
Exploring models that increase faculty participation in high impact practices that diminish opportunity gaps and encourage the success of all students.
Juletta Patrick, assistant vice president for student affairs/dean of access, equity and diversity, says the award is an enormous feather in Oakton's cap: "This honor means a great deal because it recognizes our dedication to equity. When an entire organization is devoted to infusing equity into the student success equation, it can make a huge difference in achieving institutional equity-related goals."
"We applaud the work of the Oakton board and staff to reflect the needs of an increasingly diverse world," Larsen adds. "Oakton's work is so important in a time when public discourse is often filled with divisiveness and disunity."