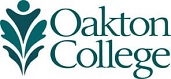 New Software Certificates Available at Oakton This Fall
(Aug. 1, 2019) In today's workplace, the way to advance one's career often lies in enhanced computer skill applications including Excel, PowerPoint, Access, Adobe Acrobat and Illustrator and Word. For that reason, Oakton Community College is offering three new Computer Applications for Business (CAB) certificates beginning this fall. The trio of new offerings are: operational software specialist certificate, presentation software specialist certificate and reporting system software specialist certificate.
These certificates are recommended for anyone who wants to learn how to gain a professional understanding of Microsoft business applications. For students with a high school diploma or some college, completion of the certificates allow them to work toward the CAB associate in applied science degree. Starting salaries for a person with a CAB associate degree can range up to $56,000 a year, according to job market research from Occupational Deep Dive Labor Market Analysis.
"This is exciting news for our students," says CAB Chair Doris Gronseth. "These latest certificates are attractive for not only people who have been in the workforce and are looking to catapult themselves in their careers, but for first time college students as well. The beauty of the new offerings is that they encompass so many skill sets besides information technology, including sales, marketing and management."
Upon successful completion of the operational software specialist certificate (12 credit hours), students will be able to create PDF presentations, edit PDF documents and create PDF portfolios. Also, students will learn how to create spreadsheets and design databases and diagrams to communicate information that supplements text and numbers.
The presentation software specialist certificate (13 credit hours) focuses on topics such as how to successfully apply basic Microsoft Windows skills to other software applications used by a variety of industries, create presentations for a wide range of occupations, use components of desktop publishing and develop strategies for effective business communication.
After successfully completing the reporting system software specialist certificate (16 credit hours) students will be able to apply basic Microsoft Windows skills needed to be successful in learning other software applications such as how to design PDF portfolios, create spreadsheets and databases and develop strategies for effective business communication.
"Each certificate specializes in a different set of skills," Gronseth says. "However, in this age of technological advances, it is essential for everyone, no matter what their field or area of interest, to possess computer knowledge and skills and to be able to use them to meet their personal and/or professional needs."
Oakton is currently accepting applications for the fall semester. Classes start Monday, August 19. To apply and enroll online go to www.oakton.edu/admission or visit the Enrollment Center on Oakton's campuses (1600 E. Golf Road, Des Plaines and 7701 N. Lincoln Ave., Skokie) Monday through Thursday from 8:30 a.m. – 6 p.m. and Friday 8:30 a.m. – 5 p.m. Students with a current application on file may register online at my.oakton.edu.
For information about the enrollment process, contact Student Recruitment and Outreach at 847.635.1835.