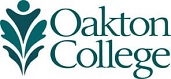 Public Input Requested for Oakton's Nursing Program Accreditation
(Aug. 26, 2019) As a part of the reaffirmation of accreditation process for the nursing program by the Accreditation Commission for Education in Nursing (ACEN), Oakton Community College solicits third-party comments from the community. The college invites the public to submit substantive comments related to the quality of the nursing program by Monday, Sept. 9 to the following address:
Marsal Stoll, Chief Executive Officer
Accreditation Commission for Education in Nursing
3343 Peachtree Road Northeast, Suite 850
Atlanta, GA 30326
Comments are also welcome via email at mstoll@acenursing.org.
The public is also invited to meet with the site visit team and share comments about the program at a meeting scheduled 4 p.m. Wednesday, Sept. 25, at the Margaret Burke Lee Science and Health Careers Center (Lee Center), 1600 E. Golf Road, Des Plaines, in Room 237.
Oakton Community College has offered nursing education for professionals in a variety of health care settings since 1984. Over 2,400 students have received an associate of applied science nursing credential having successfully completed a rigorous nursing curriculum that combines classroom and clinical experiences. Instructional classes and labs for the program typically meet in the Lee Center, featuring a state-of-the art nursing simulation hospital and nursing classrooms. Students enrich their learning through the clinical experiences offered in a variety of health care settings throughout the community.
Over the last five years, Oakton has averaged a first-time pass rate of approximately 92 percent on the NCLEX, the national professional licensure exam for nurses. Oakton is ranked No. 7 in the state of Illinois on RN Careers' 2019 Best Ranked Nursing Programs list. RegisteredNursing.org ranks Oakton's nursing program No. 10 in its 2019 Best RN Programs in Illinois.
In the summer of 2019, Oakton launched a new, innovative elective in perioperative nursing to help nurses in training and working nurses develop the skills required in surgery in partnership with NorthShore University HealthSystem. The eight-week course prepares students with classroom work, theory and clinical experiences to provide patients with all levels of surgical care.